I just love old signs. Call me a hopeless romantic, but I tend to dwell on their past lives. What was their history? I imagine this "S" having spent plenty of time on an old store. falling to it's doom after the store went out of business. Rescued by an Etsian just waiting for it's new home.
Finding actual signs from stores and businesses is getting harder and harder. Most of the industrial past has been trashed, or now (if the sign is metal) maybe scrapped. Most older metal signs rust easily and if not properly taken care of, could be thrown out by an unknowing soul.
Imagine my surprise when I found Phil over at
Benchmark Custom Signs on Etsy
who makes real oak handmade signs but styled with a retro look. Much of his styling and carving comes from retro fonts and old world designs. What I like most about this, is that you are able to get a custom sign for your business today, antique shop, home based business, or family's business but make it look so retro and old!
Excellent job by Phil over at Benchmark Custom Signs on Etsy.
My husband started his
bbq
business in 1982 and loved this sign he received for his 30th year anniversary! It looks a bit vintage yet distinguished as if it was made for him back in the day!. I like the fact you can have an older, industrial or mid century modern look but know that it's handmade with love and not mass produced.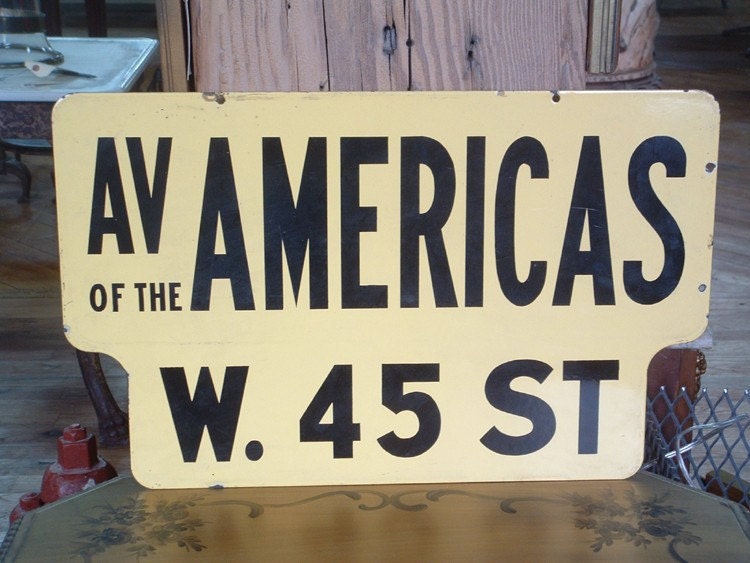 From ArtyMaps on Etsy.
Old street signs are just fab, I wish I had a club basement because I'd have them everywhere. In the meantime I'll dream that someday I can assemble our company name in giant porcelain letters from the past, of different sizes , shapes, and styles on the wall. So many colors, so little time. Suffice to say, porcelain signs are very expensive these days and getting very hard to find.
They scrapped this porcelain baby off my corner, read the sordid tale later here. I'm still heartbroken.
Signs, signs, oh how I love thee. A tale they tell we may never hear if they continue to scrap them, or if the wooden ones continue to fall apart. In the meantime, shop on Etsy for old store signs and you'll see some really cute things. If you do happen to see an old sign being thrown out or left on the side of the road to rot, why not rescue it? Someday, someone may really appreciate that.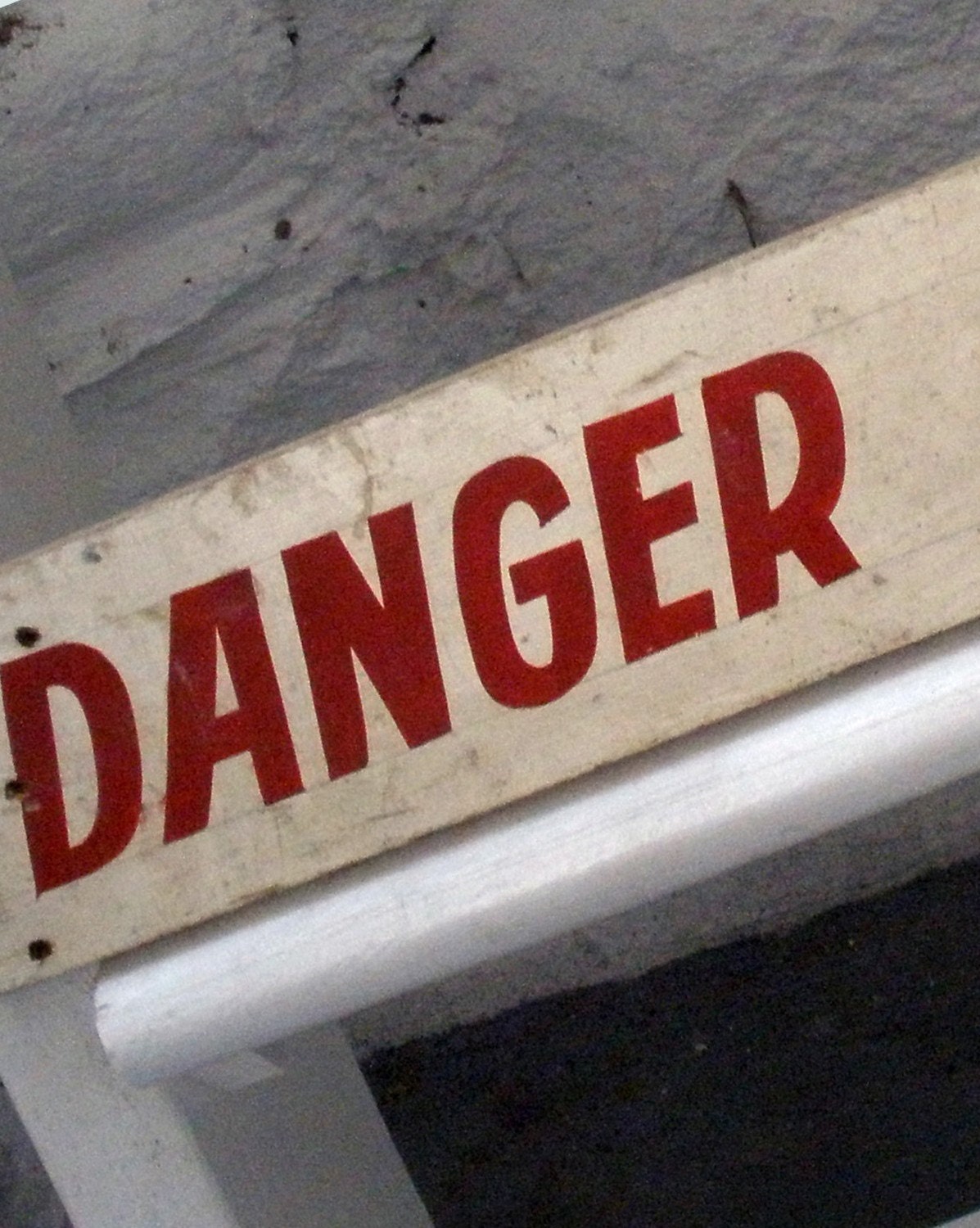 Wood danger sign from InvisibleGallery on Etsy
Old signs are in danger of being extinct. Won't you save one today?
Guest Post by Ira Mency.